[March 14, 2020]   I'm a little late to the party with this post.  Several of my readers have pointed out that I have not written a comment on avoiding the Coronavirus.  I would not want to disappoint.  Besides, government public health officials have been full of advice about how we can minimize the risk of catching the virus.  Below is a good example: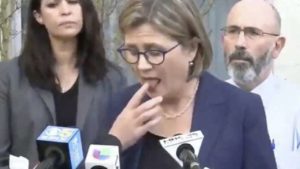 Of the tactical methods that help most is to avoid touching our faces.  U.S. President Trump earlier in the week said he hasn't touched his face in weeks.  Just thinking about never touching my face again gives me the itch and an overwhelming desire to do a full hand swap on my face.  If prevention depends upon not touching our faces, we're in trouble.
The World Health Organization recommends:
Washing hands thoroughly with soap and water for 20 to 30 seconds.
Keep your hands away from your eyes, nose, and mouth.
Practice respiratory hygiene (stay away from people who are coughing or sneezing).
Don't shake hands with people, whether they show symptoms or not.
Disinfect high-touch surfaces daily using a product that kills viruses.
If you have a fever, cough, and difficulty breathing, seek medical care early.
Stay informed and don't panic.
Don't you just love the 'don't panic' advice?
I would like to add a few recommendations:
Bing drinking alcohol like Vodka or Corona Beer doesn't work.
Injecting bleach into your veins won't work, but it will probably kill you.
Spraying your body with alcohol or chlorine will not kill viruses that enter your body.
Your dog or cat cannot transmit the virus.
Garlic, cow shit, magic elixirs, sesame oil, etc. don't work either
Remember …. Don't panic!