[January 2, 2021]  The grossly irresponsible behavior of the Chinese Communist government allowed the COVID-19 virus to spread throughout China and the world.  The spread of the virus occurred primarily as a result of the communist suppression of information.  Those who investigated this scandal were mistreated.  Chinese Journalist Zhang Zhan was recently sentenced to four years in prison for her reporting on the virus.  Her moral courage is now legendary.
As of this writing, it is estimated that 1.83 million people have died from the disease.1 Unquestionably, the Chinese government's negligence will be the top story for decades to come, and lessons will be there for the taking.  I'm not sure the Chinese government has learn3ed anything from their failures.
The government's handling of those who reported on the outbreak is a scandal within a scandal.2 The prison sentence for Journalist Zhang Zhan was handed down after a trial of fewer than three hours behind closed doors.  Her sentence was for "picking quarrels and provoking trouble."  Clearly, this charge is merely a subtext for embarrassing the government.
The Washington Post reported on Zhang's sentence in an article earlier this week.3  The fact it was reported at all in Western media comes as a surprise to some of us.  Western media – including the Washington Post – has had a poor track record on accurate reporting about the Coronavirus.  Typically, the news media has parroted Chinese government press reports.
Zhang traveled to Wuhan in February and filmed scenes from overwhelmed hospitals and locked-down neighborhoods.  Her reports accused the Communist government of suppressing citizens' voices and failing to inform residents of the reality of the developing pandemic.  Her reporting contradicted the lies of state media.
For those familiar with my leadership blog, it may come as a surprise that I would highlight someone from China for their moral courage.  I have reported on the Chinese propensity to cover-up problems generally and this pandemic specifically.  "The new Coronavirus began to spread faster than determined Chinese censorship could hide it," I wrote on January 28, 2020.4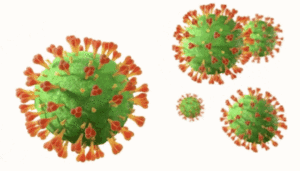 Journalist Zhang stands out as an exemplary example of what the U.S. media should do regarding a severe public threat and yet failed.  The Western media's bedmates with the Chinese government is another scandal that will reverberate in our history and will be regarded, appropriately, as the time when ethical standards were thrown away.
The moral courage of Zhang Zhan is truly legendary.
————-