[February 27, 2014]  It is true that I have profiled more military flag officer leaders here than any other occupation.  The reason is fairly simple and that is their leadership is written about and studied more than any other and under circumstances that are often under the direst conditions.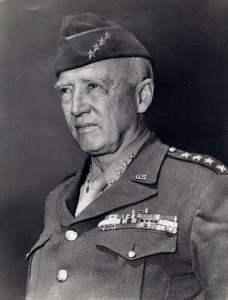 General Patton has been considered one of the most successful combat generals in U.S. history.  He was the first to be assigned to the Tank Corps in WWI and has been credited with being one of the most important characters in helping the Allies win in WWII. 
Yet to select him for a senior leader profile is important, in itself.  What made him so successful in combat? 
Patton's colorful image, hard-driving personality and success as a commander were some of his more visible traits. Yet his philosophy of leading from the front and his ability to inspire his troops attracted favorable attention.  His strong emphasis on rapid and aggressive offensive action proved effective. 
Some of his leadership characteristics were: 
High moral character (physical and moral courage)

Leading from the front

Inspiring (often vulgar laden speeches)

Aggressiveness
Establish a command presence

Master of Adaptation

Dashing, with a bit of flair

Credibility

 
Like many other successful leaders, General Patton gets high marks for both his successes and for his high moral character.  A true leader, unafraid to tell it like it is, and ability to get things done, Patton was among the best the U.S. had to offer during its wars in the 20th Century.  Advice we should all remember. 
————————
The official General Patton Website: http://www.generalpatton.com/
The official General Patton Museum Website: http://www.generalpatton.org/ 
Information on General Patton: http://en.wikipedia.org/wiki/George_S._Patton 
From Bio True Story: http://www.biography.com/people/george-patton-9434904