[January 06, 2014]  Just a few days ago in this post on "2014 New Year's Resolution and Leadership," I proposed 10 resolutions to consider for the New Year.  The intent was to help improve your leadership skills.
Number 6 on the list was to create a Facebook page on leadership and solicit people to join it.  Well, I managed to do exactly that and now have added one to compliment this senior executive leadership blog.  Please go to my Facebook page for The Leader Maker and "like" it.
Thanks for supporting Senior Executive Leadership.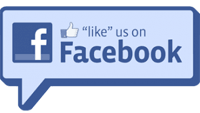 —————————–
From January 01, 2014, here are some resolutions as food for thought:
Read one book a month on leadership.
Create a LinkedIn account and gain connections.
Write one article within the next 6 months on leadership and post it on-line.
Seek out the top person in your field of leadership and contact them.
Join a leadership forum.
Create a leadership Facebook page and solicit people to join it.
Give a presentation on leadership to an audience not in your organization.
Take an on-line leadership course.
Begin a leadership blog.
Become a mentor … oh, and one final resolution suggested from my wife:
Get out from behind the computer and walk in the park every day.
These will help build good habits.  Not all need to be adapted.  Not all need doing at the same time.  Nevertheless, taking one of these right now and beginning is a big start.