[June 25, 2014] The new IRS chief testified Monday night before the U.S. Congressional Oversight Committee. It was not pleasant for the new chief. From his testimony, there are a few important leadership lessons that can be learned for those wishing to dissect the exchange between him and the members of the committee.
Regardless of the political biases that are at work, the IRS is in trouble. Some very good teaching points can be learned from the behavior of senior leaders … what they say, what they don't say, and what they promise can be examined. Below are five leader lessons that apply to this scandal but also apply to all leaders at all times.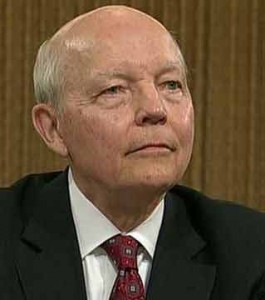 First lesson: do not lie. Do not hedge your words, hid information, attempt to skew communications, be deceptive, give selective information, or play stupid. These do not rise to the professional level of leadership and should be avoided. This is also a fast way to lose credibility. The Congressional committee's chairman told the IRS chief, "At a minimum, you did not tell the whole truth."
Second lesson: do not cover up problems. If a real problem exists, or even if suspected, then insist upon a thorough unbiased review (or investigation in this case), let all key stakeholders and potential stakeholders know about it quickly as soon as discovered, and ensure other key leaders are informed personally by you if possible. Otherwise, you will become part of the scandal. The IRS chief was told, "…By your actions and your deception, you now own this scandal."
Third lesson: be prepared to answer questions. When being investigated for serious violations of the law or unethical behavior or both, know the relevant legal statutes that apply. Anticipate questions that may be asked and prepare proper answers. Be familiar with the information, key timelines, and the core of the arguments against the organization.
Fourth lesson: take action. Senior leaders are in charge because they have the authority and duty to act to resolve problems. In doing so, they should be transparent and open in uncovering the real issues and any illegal behavior. Also, direct that all employees in your organization do the same. Take action to preserve evidence and establish procedures to ensure what led to the problem does not happen again.
Fifth lesson: keep promises. Be careful when making promises because leadership means that your word is your reputation. Regardless of the inconvenience to yourself, honor all promises made regardless of importance. This is where being open and transparent helps. If small mistakes are made they can be forgiven, but this should be rare. If a promise cannot be kept, then that fact must be communicated quickly.
In a partisan environment, it is important to be both truthful and perceived to be truthful. The demeanor, body language, and what is said are all important. The IRS scandal is an example of senior leaders not always using basic leadership fundamentals on how to act in a crisis.
[Don't forget to "Like" the Leader Maker at our Facebook Page.]
————————-
[Some good background on the IRS scandal]
http://www.washingtonpost.com/blogs/federal-eye/wp/2014/06/23/irs-email-controversy-continues-this-week-with-two-hearings/
http://hotair.com/archives/2014/06/24/guess-how-the-press-reacting-to-irss-commissioners-implausible-testimony/
http://www.cnn.com/2014/06/23/politics/irs-e-mails/index.html
http://www.canadafreepress.com/index.php/article/56721