[June 16, 2014] One of the most humbling events of being a military flag officer is getting the opportunity to talk with some of the most senior leaders of the United States. Several years ago I had the chance to ask questions of the directors/chiefs of many three-letter agencies (CIA, FBI, NSA, NIA, DIA, etc.). What each of them had in mind, they told us, is that they wanted us "junior flags" to be the best ever. That is the epitome of senior leadership coaching.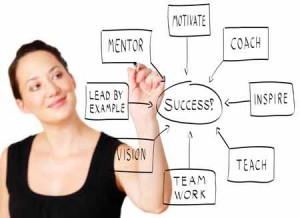 The most challenging and rewarding part of senior leadership coaching is the development of junior leaders. Coaching of leaders and setting the conditions for their success is the ultimate goal of ensuring the longevity of the organization and its future progress. In our case, it was for the longevity of the United States and that is why it was so humbling.
Furthermore, we must never forget that all of the greatest of leaders were coached as part of their growth as a leader. Whether the coaching was by a more senior leader, a mentor, an older and wiser protector, or experienced deputy, senior leaders did not arrive at their station alone. The rise of grand leadership is the product of maturity, experience, intellect, and great coaching.
A few topics we discussed were: senior leadership qualities, motivation in the face of adversity, leader communication, strategic thinking, ethics, and what keeps them up at night. There was no formal training program for our senior leader group other than conversations with America's best. What I took away was that a senior leader should get and stay out of their comfort zone and be profoundly pro-American.
[Don't forget to "Like" the Leader Maker at our Facebook Page.]
——————————-
[Note] For a very good "White Paper" on senior leader coaching from the Center for Creative Leadership (PDF and only 9 pages): http://www.ccl.org/leadership/pdf/research/SeniorLeadTeamCoaching.pdf