[May 28, 2014] The point of this blog has been to articulate those key leader characteristics that set senior executive leaders apart from the ordinary leader. Yet, taking a bit of a twist on this logic, people ask me all the time, "what are those things that great leaders don't do in order to avoid failure?"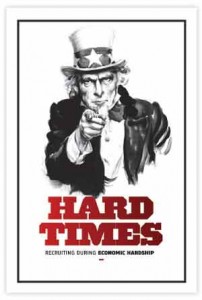 My original list of five items expanded over the years to seven, then to 10. Now, I have a total of 11 that I keep in my wallet. There could be more, easily the list could expand to a dozen or more. This list was created solely from personal experiences; those things that I learned not to do from the mistakes of senior leaders who I worked for over several decades of military service.
"Never, never, never give up." – Sir Winston Churchill
These 11 caused me the greatest of pain when senior leaders failed. I admit that there may have a bias toward military leaders but they do apply, I think, to all senior leaders. In other words, they were built on western style of leadership and therefore may apply also in other cultures.
The things that great leaders never do:
Fail to lead in hard times
Put off solving hard problems
Try to get everyone to like them
Disrespect people
Lie, cheat, or steal
Work for fame and money
Stop learning
Give up
Take all the credit
Take counsel of their fears
Miss opportunities
In search of the internet, I was able to find a number of authors that listed more, some less. They are easily found and thus not listed here as I would normally do.
My list differs because it is not an academically-inspired inventory, but a list that specifically developed over the years from hard-learned leadership lessons. I don't fault those who taught me these in the most difficult of times. My respect goes to them for their courage to try to do the right things.
[Don't forget to "Like" the Leader Maker at our Facebook Page]