[October 29, 2013]  Most people can be leaders but only a very few can be great leaders because most do not possess the mental toughness required – intense mental toughness is a rare commodity that only a few have the will to attain.
Mental toughness is not to be confused with the false sense of bravado or with displays of a bad attitude so often seen today.  Neither is it a show of a verbose, garrulous manner.
Mental toughness is closely associated with physical attributes and rightly so.  In order to attain the highest levels of competitiveness requires a serious dedication to the effort.  This is why we often associate mental toughness with professional athletes.
"Mental toughness is essential to success."  – Vince Lombardi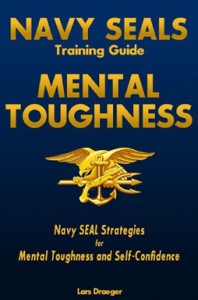 There is an abundance of writings on sports and mental toughness; from golf to football to basketball – you name the sport and someone has written about mental toughness.  And they are not alone, the U.S. military has manuals on it1.
Yet while there is an effort in both sports and the military to train and improve mental toughness, there also appears to be a counter-trend here in America.  More and more the government is the one who takes care of the people.
There are the few and the committed that are working to improve their mental toughness2.  Senior leaders should be most interested in encouraging intense mental toughness – the rewards are vast.
"Nothing can stop the man with the right mental attitude from achieving his goal.  Nothing on earth can help the man with the wrong mental attitude."  – Thomas Jefferson
Mental toughness3 is difficult to obtain and also very difficult to sustain.  The rewards are obvious and necessary for greatness.  Any organization with a senior leader possessing a high degree of mental toughness today should hold on tight to that person.
————————–
[1]  For example – Lars Draeger. Navy SEAL Training Guide: Mental Toughness.  2013.
[2] Ralph Jean-Paul. Develop Mental Toughness: August 27, 2011.  http://potential2success.com/develpomentaltoughness.html
[3] Mental Toughness – Having a physiological edge that enables you to be consistent, confident, focused, and determined during high-pressure situations in order to perform at maximum potential.