[July 04, 2014] In 2006, soon after the President announced a "surge" in Iraq, I was given an extra duty. Several of us, the most senior colonels, were to help "flush out the particulars of the military surge strategy." General Petraeus outlined the strategy for us but there were to be a structure to the direction and control of the offensive strategy. We were to ensure good governance of the coalition, as it carried out Petraeus' conduct of the war.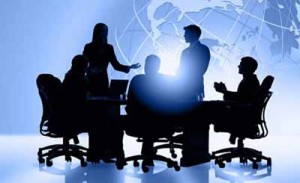 … and yet, I hated being on this "committee." I saw it as a distraction from my duties coordinating the engineer part of the surge effort. I did not see at the time that senior leaders, to be successful, must take every effort to ensure good governance of their organizations. I did not know that senior leaders possess the ability to ensure good governance and that more junior leaders like me rarely get to see the inner workings of the processes that support it.
While the details of the inner workings are still classified, there are some principles of the governance framework that can be shared:
All coalition partners must be treated as equals. They are to have their say in the command and control structure and have senior officers at the highest levels.
Non-military organizations must be part of the war effort. This means that they will participate and there will be senior leaders assigned to them to act as liaison officers and ensure this occurs.
Decision processes must be transparent to coalition partners. These decisions must also be relevant, quick, and effective.
A system to monitor the effectiveness of the strategy will be established. There had to be some form of measurement, to include a baseline, to have some quantitative measure of success.
Lines of Effort must be established to ensure priorities are resourced properly. This gives assurance that all activities support the strategy.
Accountability for decisions must be established at the appropriate level.
These principles are very similar to those in large successful businesses today. Without them, the organization can easily drift from its mission and expend resources incorrectly. The success of the "surge" speaks for itself. However, the internal governance of the coalition was not an easy one and did not, in itself, guarantee success.
I still did not like being on the committee to ensure good governance. Little did I know that it was preparing me for promotion to flag rank a short time later.
[Don't forget to "Like" the Leader Maker at our Facebook Page.]
—————————–
[Some good links on Governance]
http://www.ehow.com/about_6618246_role-governance-strategic-decision-making.html
http://www.accaglobal.com/content/dam/acca/global/PDF-students/2012s/sa_oct12-f1fab_governance.pdf
http://www.accaglobal.com/content/dam/acca/global/PDF-students/2012s/sa_oct12-f1fab_governance.pdf
http://purplegriffon.com/blog/it-governance/10-tips-for-establishing-corporate-governance-for-it