By guest blogger Sadako Red [see disclaimer]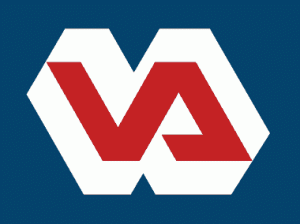 [June 13, 2014] Yeah, I'm a user of a Veterans Administration hospital, one in my hometown. I generally get good service when I go. That's the good news, now the bad. NEWS FLASH: The VA scandal will continue because nothing is being done that will change the failed management culture; a culture that allows employees to do whatever they want. There is also no guidance being provided, no direction, and no informing employees about what's going on … in other words, there is no leadership. Interim VA chief Gibson was spot-on when he said the VA as a whole needs a change in culture. Ya think? At least that's my opinion.
Since the brewing scandal has been in the headlines for several weeks – far too long without much action – I decided to take it upon myself to ask a few questions. I interact with doctors, nurses, the folks who schedule appointments and those who do basic administrative work … not with managers or senior folks. I asked the workers the following questions (unassumingly of course):
Has anyone in management ever sat you down to discuss and inform you about the scandal and answer your questions?
Has anyone in management given you any advice, guidance, or direction about your job since the scandal went public?
Have you heard anything "official" at all?
Yep, you guessed it. The answer to all three questions is "no". Unbelievable! We started hearing about the "VA scandal" in late April and now its mid June. In the single VA hospital nothing is being done that the workers can see … nothing! Now people will criticize me for generalizing from a single VA location. My argument is that the VA scandal is systematic and is the result of a broken civilian work environment where management cannot or will not lead. The veteran is simply collateral damage. If you think the VA is the only government office to have this problem, guess again, they all have the same broken disciplinary system.
The solution to this problem is located at each VA hospital and clinic. LEADERS are needed to do those things that need doing. They are the ones that must apply the solution. They don't need memos or written directives (yes, they do need a little to clarify their authority). They need action, they need discipline, and some people need to get fired. Managers must be trained in basic leadership principles. Those managers unwilling to learn leadership and change also need to be fired. This should not take long to fix; a matter of a few days to put into place the processes that already exist and a few weeks to get people adjusted. The hard part, where the real work is being done, is enforcing work performance standards and have meaningful teeth in the disciplinary process.
Does anyone think anything is going to happen quickly at the level it needs to happen? I don't think so. What we can expect is a new program (with the appropriate written memos), new studies, new processes, and new announcements from the senior executive leadership at the VA headquarters. This is going to be a train wreck and our veterans will be on board when it happens. Of course, I could be all wrong and the past 30 years in leadership positions would be for nothing.
You can find me on the web. Just look and find my writings on "leadership".
Author: Sadako Red
Disclaimer: I chose the pen name Sadako Red in order to remove any notoriety reflecting on my other real job as a very senior executive in the Department of Defense. Naturally, my opinion is my opinion only and despite DoD wanting to associate with my fine work, they cannot have it. Trust me, they want it. Trust me, they can't stand for it.
Sadako Red's Previous Post:
* Race: Leadership and the Lack of Leadership
[Don't forget to "Like" the Leader Maker at our Facebook Page.]