---
[August 18, 2014] I've written in this blog extensively about "adaptability" in leadership (see here, here, and here for some examples). What if adaptability is not up to all the hype we hear about it? Could we be so wrong? Adaptability is critical to senior leadership and of course to all leaders. The flaw of adaptability that sometimes shows itself is overreliance on the trait to get a leader through tough times. Whenever we see a leader who relies heavily on adaptability, called massive adaptation, then it can be systematic of inadequate preparation.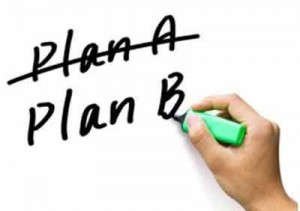 Some of us may have had the following scenario with a boss in the past. I once had a friend who boasted that he was so good at his job as a Platoon Leader that there was no need to read, study, or discuss leadership with us. He was the best. And yes, it was true that he made the best grades, scored highest on physical fitness tests, and could run circles around us on morning runs through the military base. We even grudgingly gave him the title "teacher's pet" for his good works and acknowledgement that he was well liked. After two years, he was discharged from the U.S. Army because his platoon was never prepared for their missions. Perhaps he wanted out but while he could perform his job, his men could not achieve the same level of adaptability and they failed. The military is about team work and he could never make it work.
Yes, adaptability is important but preparation is also vital for success. The overreliance on either is a recipe for failure. At the very least, organizations that rely upon adaptability to succeed will perform successfully but they will not perform optimally.
[Don't forget to "Like" the Leader Maker at our Facebook Page.]