[June 28, 2014] I was always awed by the U.S. Army Drill Sergeants that got me through basic combat training at Fort Polk, Louisiana. It was not just their ability to focus on teaching us trainees the right way to be a combat soldier, but their ability to stay focused. Never in my adult life had I witnessed such a consistency of focus in an individual. And, all of them were that way. That was when I made up my mind that I would be just like them.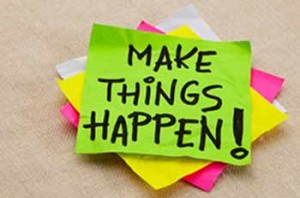 To be successful as a leader, one must first have a focused effort. The purpose, of course, is to "make things happen." Getting the job done is one of the major factors determining the effectiveness of a leader. Just like the Drill Sergeants getting raw recruits trained to be part of a team, leaders must have the mental capability to focus.
This focused effort requires several things to make it work. First, it requires practice. Because it is something that is learned, it must be developed through frequent application. Second, it demands personal discipline. The most difficult part of focus is building the understanding of standards of behavior. Third, it requires awareness of and the intimate knowledge of the mission, priorities of effort, and organizational processes. And lastly, it requires the intelligence to stay on this demanding task.
When I was a junior officer in the Infantry, I had a company commander who could not focused on his work. He was my immediate supervisor and my job was made much more difficult because I could never get good directions from him. A great guy and someone you could meet on the street and instantly like, but he was not a focused leader.
The Drill Sergeants knew how to focus and how to train us recruits. They were far better at being leaders than my company commander. By the way, I learned much of my leadership from all of them. In some cases, how to do it right and also how not to do it wrong.
[Don't forget to "Like" the Leader Maker at our Facebook Page.]