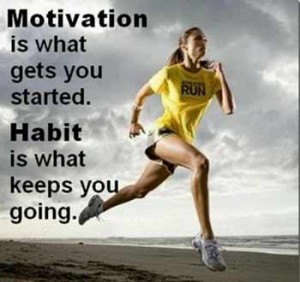 [July 18, 2014] The best leaders have developed a capacity to engage people and make things happen. Often this seems effortless. However, good habits for senior leaders are something developed over time through personal attention and hard work. Today begins a short series on some of the best habits for senior leaders. They are also appropriate for everyone in all walks of life but those aspiring to be senior leaders will benefit the most.
Senior leaders know that to be effective and respected they must have good habits to be successful with people. Effective leadership is getting the job done while at the same time ensuring that people receive the proper care. A cursory review of the literature will easily show us some good habits for leaders. Today, we will deal with good habits for senior leaders.
It would be easy just to list good habits. In fact, here is a pretty good list of 203 habits … yes, that is a large number (link here). There is an old saying that goes something like this, "we are what we repeatedly do and excellence is not an act but a habit."
Using the experience of many military flag officers, these good habits will be discussed so as to be clear. The list is not that long and good habits for senior leaders will begin today.
Here are the first three good habits for senior leaders. These should be a daily routine:
Never assume anything
Walk around and talk with people
Read mission-related material
[Don't forget to "Like" the Leader Maker at our Facebook Page.]