[March 26, 2014]  Learning about leadership can come in the most unexpected ways, from surprising sources, and at inconvenient times.  Such was a leadership lesson in compassion that Colorado school administrators learned the hard way earlier this week. 
What happened?  A 9-year old Colorado student shaved her head to show compassion for her friend who was bald from recent chemotherapy.  The school sent the 9-year old girl home for violation of school policy banning girls from going to school bald.  The school board reversed the decision quickly but only after a national outcry.   Predictably, school administrators say the policy was to prevent a distraction in class and to provide for the safety of students. 
Dissecting this situation, we can see a number of leader lessons.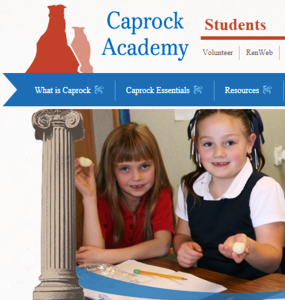 The 9-year old showed that being a leader means showing compassion to others.  Intentionally or not, she did show us the importance of being there for our friends; to support them in their time of need.  Leaders at all levels show their concern for others and that they care about their workers. 
The school administration's failure stemmed from the lack of good judgment and not having the flexibility to quickly make commonsense exceptions to school policy.  While the details of the school's decision were not made clear, it appears that there was no credible attempt to understand the situation and a communications error compounded the problem.  In addition, there was a failure to maintain the human touch – no time was taken to understand the problem or to treat the young girl with simple respect. 
Administrators and managers generally follow rules, policies, and established procedures.  Good leadership however means giving them the flexibility to make exceptions within certain parameters.  Too often in large bureaucratic organizations, this flexibility is lacking and the leadership skills they need are simply not taught. 
Once a mistake is made, the most effective thing to do is to immediately admit and apologize for the error without qualifications, even if there are justifiable reasons.  Once admitting to the mistake, leaders should publically address a viable solution and talk about how the corrective action will resolve the situation. 
If handled with candor and some self depreciation, often all will be forgiven.  Avoiding future problems of this type can be possible through the teaching and practice of good leadership skills.  We can learn from the errors of the Colorado school and from the compassion of this 9-year old girl … lessons from others are less painful.
[Don't forget to "Like" the Leader Maker at our Facebook Page.] 
—————————-
Denver Post article: http://www.denverpost.com/news/ci_25418689/girls-shaved-head-draws-national-furor-at-grand-junction-school