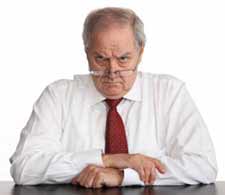 [August 28, 2014] One of my first experiences and frustrations in leadership as a brand new U.S. Army second lieutenant was that my commander's indecisiveness made the lives of his men difficult. Upon my arrival at the unit I got less than 5 minutes in his office for him to welcome me and to give me my assignment. For the next two years I saw him maybe a dozen times. One day I said to my commander that it was time for him to stop being an isolated leader – to me that was a bold move. It was his isolation from everyone that had made him indecisive and lowered unit morale.
Today, we are more skilled at identifying this isolation and many leaders have been trained to look for it and provided with some practical advice. Notwithstanding these improvements, isolated leaders are around every corner. Isolated leaders are often disconnected and distrustful. Perhaps it's human nature to favor isolation as a leader; regardless of any proclivity of this sort, steps can be taken to break out of it. In my experience one of the most dominant reasons leaders are isolated comes from being surrounded by a narrow-minded staff.
"Solitude isn't a leadership strategy." – Dr. Henry Cloud1
Here are a few time-proven ways to break out of this isolation:
Admit that it is a problem and be willing to make changes.
Rotate the staff and those that surround the leader.
Seek help through mentors and coaches.
Link up with other leaders and speak with them about it.
Ask for honest feedback and act on it (requires courage and resilience).
All humans have biases, blind spots, and weaknesses. Isolated leadership is one that is fraught with danger to the organization and its people. The first step is simply acknowledging that it exists. From that point, the leader's ability to steer the organization in the right direction has begun.
[Don't forget to "Like" the Leader Maker at our Facebook Page.]
————————
[1] http://leadershipfreak.wordpress.com/2013/04/10/isolated-leadership-dangers-and-solutions/
Please follow and like us: